Sep 25 2018 7:18PM GMT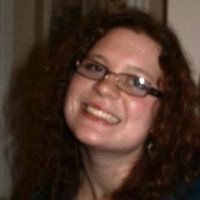 Profile: Kaitlin Herbert
Tags:
IT service management (ITSM) is a general term that describes a strategic approach to designing, delivering, managing and improving the way businesses use information technology services. Continued…
Quote of the Day
"ITSM addresses people, processes, technology and suppliers, as these all are part of the end-to-end value stream." – Gary Case
Learning Center
A fine-tuned change request template minimizes user discontent
Follow this example to make a useful, direct and simple change request template for everything from device requests to application upgrades.
An ITSM program evolves from subpar to superb
Lone Star College CIO Link Alander, using software from ServiceNow, has developed a first-class ITSM program that's driving a service approach across college departments, from legal and finance to HR.
Texas college CIO pushes into enterprise service management
In part two of this ITSM case study, CIO Link Alander describes how he has extended his mature ITSM program to get a real-time grip on big IT projects and launch an enterprise service management approach for automating business processes in other departments.
3 stages of ITSM and 5 ways to enhance your ITSM strategy
Dennis Drogseth of Enterprise Service Management Associates explains the three stages of a typical ITSM program, from help desk to service desk to business-aligned ITSM. In this expert tip, he also offers five ways to change your ITSM strategy from a reactive help desk to business driver.
What are the benefits of ITSM for fast-moving businesses?
'Better, faster, cheaper' is what companies should expect from a well-run ITSM program, according to ITIL expert Gary Case. But for many organizations, it will take resources and training to get there. Here are six benefits of ITSM that will help CIOs make the case.
Trending Terms
IT service catalog
ITIL v3
change management
IT asset management
COBIT
ISO 20000
TOGAF
Quiz Yourself
Digital transformation is tied to the broader trend of business transformation and takes ______ to take hold.
a. awhile
b. a while
Answer