Apr 12 2017 5:30PM GMT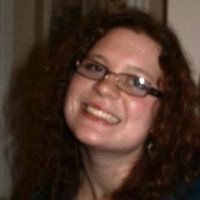 Profile: Kaitlin Herbert
Tags:
ITIL (Information Technology Infrastructure Library) is a framework designed to standardize how information technology (IT) services are selected, planned, delivered and supported. Continued…
Quote of the Day
"When you build DevOps on top of ITIL, there's control, but it moves the ball forward with bite-sized units of work." – Doug Tedder
Learning Center
It's ITIL and DevOps, not ITIL or DevOps
With better automation tools and more practical training, IT shops can combine ITIL and DevOps for continuous and controlled change.
Release management best practices for every IT team
Release management best practices start at design — and they don't stop on the deployment date. Here's how to keep production safe during code releases.
Real-life change management examples prove it's harder than it looks
These change management examples illustrate the dangers of change, the importance of communication and the options IT shops have to get it right.
Falling back on bad habits in a DevOps organization
A new DevOps organization faces challenges picking the rights tools and setting boundaries. Make your transition smoother by learning from others' experiences.
Guide to building a better IT team structure
Is your IT team structure affecting daily operations? Stop thinking about your employees' worth in dollars and consider how training and DevOps can improve your business.
Trending Terms
ITIL v3
ITSM
infrastructure management
release management
DevOps
Microsoft Operations Framework
Writing for Business
The Agile Manifesto _______________: Collaboration should be more important than contract negotiation.
a. nailed it
b. hit the nail on the head
c. hit the nose on the head
d. nailed it on the head
Answer