Oct 24 2018 8:22PM GMT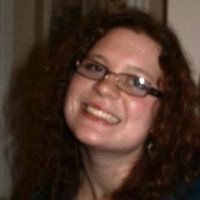 Profile: Kaitlin Herbert
Tags:
IT monitoring is the process to gather metrics about the operations of an IT environment's hardware and software to ensure everything functions as expected to support applications and services. Continued…
Quote of the Day
"An IT monitoring strategy depends on the applications and systems it governs. Static and dynamic thresholds each have benefits and drawbacks, but it's possible to find a balance." – Alastair Cooke
Learning Center
IT pros shore up Prometheus monitoring via third-party tools
Prometheus monitoring for Kubernetes lacks key security and reliability features in its raw upstream version, so enterprises turn to third-party integrations from Sysdig, Rancher Labs and Red Hat to bridge the gaps.
Monitoring thresholds determine IT performance alerts
Monitoring thresholds set a performance bar for applications and systems, but those bars can be as tricky as they are helpful. Manual systems tuning is tiresome, but dynamic tools can misread errors as status quo.
How the Nagios monitoring tool tracks IT environment details
With a little help from agents and plug-ins, the Nagios monitoring tool makes both active and passive checks on important operating specs about servers, applications and various services.
Automated root cause analysis moves into the mainstream
Automated root cause analysis has been hyped for more than a year, but DevOps monitoring tools that offer troubleshooting guidance and even predictive analytics are finally in production within mainstream enterprises.
IT monitoring strategy, org discipline polish Nasdaq DevOps incident response
Shared tools in Nasdaq's IT monitoring strategy were only half the battle to improve DevOps incident response; the rest was organizational discipline.
Trending Terms
agentless
real-time monitoring
app monitoring
log management
Nagios
Zenoss
dynamic and static
Quiz Yourself
Business activity monitoring provides an immediate real-time monitoring and ____________ capability.
a. decisioning
b. decision-making
Answer