Dec 7 2018 7:23PM GMT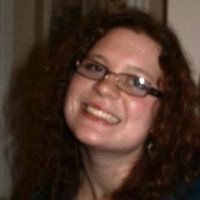 Profile: Kaitlin Herbert
Tags:
IT incident management is an area of IT service management (ITSM) in which the information technology team seeks to return a software application or network service to normal operations as quickly as possible after an unexpected event. Continued…
Quote of the Day
"Automated incident management systems should understand the interactions between the different aspects of a modern platform to comprehend where a problem really resides, not just where the problem's effects are felt." – Clive Longbottom
Learning Center
Create an IT support process to take on any outage
Take time to learn the steps of an IT support process, which tools to use and how to make fixes that improve stability. Don't wait until an outage on a critical application to pick up these skills.
5 tips to improve ITSM SLAs in IT shops with multiple service providers
Developing ITSM SLAs that work with multiple service providers is a complex puzzle to solve. As Pace Harmon's David Clifford explains, success depends upon keeping the perspective of the business uppermost in mind.
Use IT help desk tools to track, resolve and prevent IT incidents
IT help desk tools can benefit organizations of any size because they can reduce the time it takes to resolve issues, cut costs and prevent reoccurring problems through data collection and reporting.
Find the ideal incident management automation tool or tools
No more waiting and wondering how a support team's actions changed the platform or if they really fixed the problem. IT teams have several incident management automation tools to monitor and fix software.
Words to go: Incident management KPI categories
IT incident response is more art than science, but you can assign hard numbers to some metrics. Pick from this incident management KPI list to establish baselines, and judge where the support team needs to improve.
Trending Terms
ITSM
problem management
mean time to detect
ITIL
root cause analysis
incident management plan
Quiz Yourself
Digital transformation is tied to the broader trend of business transformation and takes ______ to take hold.
a. awhile
b. a while
Answer