Sep 5 2017 7:58PM GMT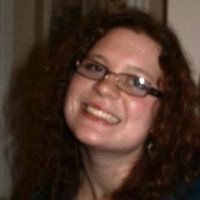 Profile: Kaitlin Herbert
Tags:
An Internet meme is a cultural artifact that spreads rapidly, reaching a very large digital audience within a short period of time. Continued…
Quote of the Day
"The task of finding out how well companies perform on social media and how much attention they attract is important to a company's marketing strategy. Many organizations engaged in social media marketing have difficulty measuring performance." – Nicole Lewis
Learning Center
Social media tools and applications: Channel execs sharpen strategies
Social media tools and applications can help channel partners promote their brands, but companies must carefully devise strategies to get results.
How important are social media backup methods?
Be proactive about your organization's social media backup, as each social networking site has its own way of storing data.
Your business communication plan should include impact of social media
A business communication plan should contain social media risk analysis. In this social media-centric world, it's crucial to track employee behavior.
Marketing's next movement: Social media sentiment analysis tools
AI, BI and big data coupled with social media sentiment analysis tools show potential for marketing automation and next-generation sales.
Social monitoring tool add-ons to measure engagement
Many companies now look for social monitoring tool add-ons to measure audience engagement. Here are a few options.
Trending Terms
viral content
viral marketing
social influencer
viral ad
leet speak
RickRoll
Quiz Yourself
________ marketing is any marketing technique that induces websites or users to pass on a marketing message to other sites or users.
a. Affiliate
b. Viral
Answer