Jun 13 2018 5:53PM GMT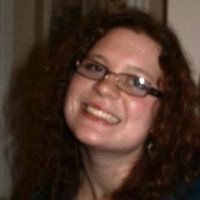 Profile: Kaitlin Herbert
Tags:
Intent-based networking (IBN) is a policy-driven approach to network management that eliminates the need for network engineers to configure each switch or router manually. Continued…
Quote of the Day
"Intent-based networking systems promise a new way to deliver network services. But the concept needs to be fine-tuned before it can usher in a new era of network automation." – Chuck Moozakis
Learning Center
Cisco intent-based networking to beat out open OS, company claims
At the Cisco Live conference, CEO Chuck Robbins said despite opening its hardware to other network operating systems, a majority of customers prefer Cisco intent-based networking, relegating white box switching to niche status.
What is the relationship between intent-based networking and SDN?
What do SDN and intent-based networking have in common? You might have been wondering, so we went ahead and asked for you.
Intent-based networking and network automation: A primer
Network automation software efforts must overcome the hype of intent-based networking and deliver on promises. Learn more about the basics of intent-based networking and how to can redefine how enterprise networking apps and services are delivered.
Intent-based networking systems: More questions than answers
Intent-based networking systems build on the promise of AI and machine learning. But the methodology still needs to sort itself out.
Sorting the hype from the truth with intent-based networking systems
Recent announcements around intent-based networking systems have raised focus on the technology. But what does IBN need to be effective?
Trending Terms
machine learning
command line interface
AI
network automation
network configuration management
GUI
Writing for Business
The system administrator's question was "Will the cost savings of a multi-user environment make up for the difficulty of deploying ____
A. it?"
B. it"?
Answer