Mar 27 2019 8:04PM GMT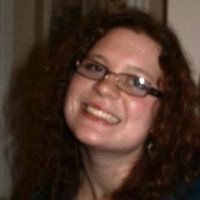 Profile: Kaitlin Herbert
Tags:
Intent-based networking (IBN) is a network administration model that uses artificial intelligence (AI), network orchestration and machine learning (ML) to automate administrative tasks across a network.
Quote of the Day
"IBN is about the network having a clear understanding of the purpose, use and importance of all the applications it runs." – Andrew Froehlich
Learning Center
What is intent-based networking and how does it work?
Intent-based networking has a lot of potential. It also has a lot of hype. Cut through the confusion surrounding intent-based networking with this infographic that illustrates the steps involved.
What is the relationship between intent-based networking and SDN?
What do SDN and intent-based networking have in common? You might have been wondering, so we went ahead and asked for you.
Forward Networks' software enables intent-based networking
Forward Networks has won TechTarget's Network Innovation Award in recognition of its assurance and verification platform. Learn more about the company's intent-based networking software.
Intent-based networking reality check for 2019
In 2019, intent-based networking is more of a futuristic possibility than a tangible reality. But don't disregard the IBN concept altogether. Instead, take the time to explore the IBN options currently available and learn why enterprises should care.
Intent-based networking vs. SDN: How do they differ?
When comparing intent-based networking vs. SDN, one major difference is how the two technologies use abstraction in their commands. SDN commands remain device-centric, for example, while intent-based networking focuses on business policy.
Trending Terms
network orchestration
AI
software-defined networking (SDN)
Network as a Service
software-defined networking
machine learning
Quiz Yourself
The survey results taught us that one in three network administrators ____ interested in learning more about software-defined networking.
a. was
b. were
Answer