Dec 15 2017 6:09PM GMT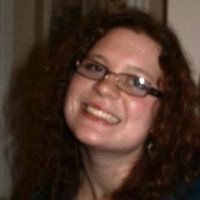 Profile: Kaitlin Herbert
Tags:
Integration platform as a service (iPaaS) is a set of automated tools for connecting software applications that are deployed in different environments. Continued…
Quote of the Day
"A key part of what iPaaS vendors need to do is enable business users — and not the technical users — to be able to connect their own applications without having to queue IT." – Vijay Tella
Learning Center
In the cloud, tools for data integration gain importance
As companies move more of their software and business processes to the cloud, tools for data integration have become a necessity in the tech stack.
Digital transformation puts middleware on the mind
As organizations consider what the term "digital transformation" means for them, many are taking a hard look at their application integration middleware.
Cloud-first strategy speeds spinoff of American Express' travel unit
Dell's Boomi cloud integration platform helps American Express Global Business Travel implement a cloud-first strategy to spin off a $20 billion business.
Selecting the right data integration tool for your needs
Upon identifying your must-have features in a data integration tool, it's time to review the product analysis and pick the one that best meets your needs.
IPaaS: Confusion around cloud and on-premises app-integration
Experts consider iPaaS the fastest growing integration middleware approach, though cloud capabilities remain confusing.
Trending Terms
cloud integration
middleware
multi-tenancy
legacy application
PaaS
ESB
Writing for Business
It might pay off to migrate your organization to a cloud computing environment but you'll have to use your own _________.
a. judgement
b. judgment
Answer