May 1 2018 5:33PM GMT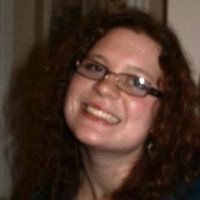 Profile: Kaitlin Herbert
Tags:
An integrated development environment (IDE) is a software suite that consolidates the basic tools developers need to write and test software. Continued…
Quote of the Day
"Without IDE tools to visualize your code, the traditional way to analyze source code is to search for strings and then physically connect the dots." – George Lawton
Learning Center
Build secure coding practices right into the IDE
Not every application is secure by design, which is why developers must be aware of secure coding guidelines and implement secure coding practices when they build software.
AWS appeals to the masses with low-code development project
An AWS low-code development platform in the works will enable nonprogrammers to create applications for the AWS cloud and fires a shot across Microsoft's bow.
AWS Cloud9 IDE connects dispersed development teams
Developers can use the AWS Cloud9 IDE to work with each other within one console, eliminating geographic boundaries.
Learn about the top mobile app development platforms
Vendors that offer the top mobile app development platforms vary in what they can provide organizations. Here we focus on 12 prominent players in the MADP market.
Seven buying factors to compare mobile app dev platforms
When comparing mobile app dev platforms, buyers should examine what app types they support, as well as lifecycle management, integration and security features.
Trending Terms
interpreted script
GUI
versioning
cloud IDE
NetBeans
Eclipse
Visual Studio .NET
Writing for Business
Treating testing as a ________ rather than something that should be done continuously throughout software development is a recipe for defective software.
A. phase
B. faze
Answer