Apr 13 2017 5:49PM GMT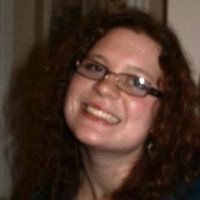 Profile: Kaitlin Herbert
Tags:
Infrastructure is the foundation or framework that supports a system or organization. Continued…
Quote of the Day
"The future of IT infrastructure is to create and support resource groupings that support VMs, containers and serverless platforms." – Keith Townsend
Learning Center
The real future of IT infrastructure lies in abstraction
Containers are just a stopgap as the future of IT infrastructure increasingly heads to abstraction between servers and the 'serverless' services that use them.
Four infrastructure technologies to watch in 2017
Cloud, NFV and hyper-convergence will be among the most important infrastructure technologies to be deployed in the next 12 months, writes Andrew Froehlich.
Brace your infrastructure for a microservices approach
Despite microservice benefits, such as faster deployment and better scalability, enterprises need to prepare for their impact on the underlying infrastructure and network.
Five hybrid IT infrastructure breaking points
Learn the five biggest challenges presented by hybrid IT infrastructure running business-critical apps, and how to approach them with the right tools.
Use infrastructure as code to simplify hybrid, multicloud management
When using infrastructure as code for hybrid and multicloud management, make sure it keeps its own identity from DevOps.<
Trending Terms
converged infrastructure
cloud infrastructure
wireless WAN
colocation
Infrastructure as a Service
Writing for Business
_________ of the cost, we should seriously think about moving to a converged infrastructure.
A. Irregardless
B. Regardless
Answer