Jan 10 2019 4:26PM GMT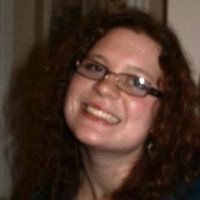 Profile: Kaitlin Herbert
Tags:
Infrastructure as code (IaC) is an approach to software development that treats physical compute, storage and network fabric resources as web services and allows apps to run where they are best suited, based on cost and performance data, instead of geographical location. Continue reading…
Quote of the Day
"Infrastructure as code doesn't mean you create full software applications from scratch — tools are there to do the heavy lifting — but admins must understand code structure, syntax and design." – Adam Bertram
Learning Center
Insight launches IaC offering to boost cloud operating model
Insight Enterprises is providing an infrastructure as code offering that aims to help customers establish a cloud operating model. Learn about the potential benefits of this approach.
IT organizations anticipate DevOps evolution in 2019
Interest in DevOps has waxed and waned in the years since it popped up, but DevOps evolution has picked up steam and won't slow any time soon. Expect developments in areas such as CI/CD and containerization.
How infrastructure as code benefits and eases provisioning
With infrastructure as code, organizations can automate provisioning. Among the infrastructure as code benefits is the power for an IT team to use scripts to deploy infrastructure more efficiently and the ability for an organization to avoid vendor lock-in.
Benefits of infrastructure as code range from speed to scaling
IT organizations must learn new skills, and possibly new tools, to reap the benefits of infrastructure as code. The effort pays off with enhanced automation and consistency, among other rewards.
Infrastructure as code benefits range from audits to ops
Infrastructure as code benefits an IT organization in daily management, as well as audit tasks, but it's only achieved with hard work and new skills.
Trending Terms
DevOps
continuous integration
continuous delivery
configuration management
configuration drift
declarative programming
Quiz Yourself
Successfully _______ a DevOps culture in a data center isn't easy, but it brings great rewards.
A. adapting
B. adopting
Answer