May 16 2017 4:18PM GMT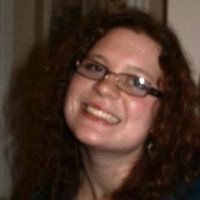 Profile: Kaitlin Herbert
Tags:
Infosec (information security) is a set of strategies for managing the processes, tools and policies necessary to prevent, detect, document and counter threats to digital and non-digital information. Continued…
Quote of the Day
"[Trump's executive order] is not a plan to fix the federal government's cybersecurity challenges. Instead, it's a directive to each agency to implement the NIST framework to assess the agency's cyber risks and create plans to mitigate them." – Leo Taddeo
Learning Center
Trump cyber executive order focuses on cyber-risk management
The directive forces agency and department heads to demonstrate the degree to which they have strategically viewed cybersecurity risk.
Six keys to creating strong data-security measures
The need for effective data-security measures is more critical than ever before. Here's why, as well as six information-protection best practices.
Tabletop cybersecurity exercises essential to infosec training
As companies stare down seemingly endless sources of data threats, tabletop cybersecurity exercises are a great way to kick start infosec training efforts.
How infosec professionals can improve their careers through writing
Infosec professionals should look to raise their profiles and reputations. Expert Joshua Wright explains how infosec careers can benefit from writing.
Mobile endpoint security: What enterprise infosec pros must know now
Achieving mobile endpoint security can be tough. This essential guide walks security pros through its many aspects.
Trending Terms
risk management
information assets
confidentiality, integrity and availability
defense in depth
ISO 27001
Federal Information Security Information Act
Writing for Business
The security of clients' personal information is of _______ importance.
a. upmost
b. utmost
Answer