Dec 14 2018 7:46PM GMT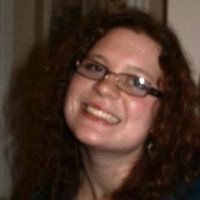 Profile: Kaitlin Herbert
Tags:
The industrial internet of things, or IIoT, is the use of internet of things technologies to enhance manufacturing and industrial processes. Continued…
Quote of the Day
"Increasingly, IIoT analytics is providing a number of opportunities to manufacturing and industrial organizations alike — from helping them better understand business processes to reducing unplanned downtime to increasing profitability and efficiency." – Linda Rosencrance
Learning Center
Smart manufacturing technology can leave old systems behind
Many manufacturers are implementing smart manufacturing technology, such as connecting machines via IIoT networks, but they face challenges with older, outdated assets.
IIoT analytics opportunities for manufacturing, industry
With the spread of IIoT analytics, the true benefits of the industrial internet of things is now becoming clear. Learn how analytics brings to light the value of the data that IoT creates in a variety of industries.
SAP Enterprise Asset Management targets IIoT data
SAP Enterprise Asset Management is a data integration platform that enables manufacturers to manage real-time data streams coming from IIoT. Companies such as Kaeser Kompressoren are leveraging it to build new business models.
Three predictions for the future of IIoT
The industrial internet of things is where real societal impacts will manifest. Augury's Saar Yoskovitz offers three predictions for the years ahead.
Myth-busting: Cloud vs. edge in IIoT
The cloud is absolutely a necessary piece of IIoT deployments, says Stratus' Jason Andersen, but that doesn't mean you should abandon edge computing systems.
Trending Terms
machine learning
machine-to-machine
smart machines
predictive maintenance
edge device
IoT
Quiz Yourself
A number of IoT gateway products ____ equipped with additional security features.
a. is
b. are
Answer