Jan 2 2018 9:26PM GMT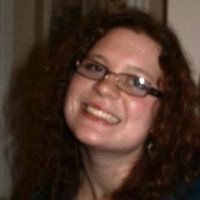 Profile: Kaitlin Herbert
Tags:
Incident response is an organized approach to addressing and managing the aftermath of a security breach or cyberattack, also known as an IT incident, computer incident, or security incident. Continued…
Quote of the Day
"The incident response policy should be embedded in the hearts and minds of the response team via regular drills, practice and repetition — particularly including creative war-gaming exercises." – Johna Till Johnson
Learning Center
How automated incident response can help security
Automated incident response could ease some of the current burden on security professionals. Here's a look at how it helps.
Crafting a cybersecurity incident response plan, step by step
Is your cybersecurity incident response plan the best it can be? Follow the detailed and actionable guidance offered in this handbook, and it will be.
Make your incident response policy a living document
An incident response policy must be carefully devised, but also regularly updated, and always effectively communicated to all personnel.
IT incident response ditches root cause analysis process
IT incident response has evolved beyond the root cause analysis process with DevOps culture and highly complex distributed infrastructures.
Simple steps to improve the IT incident management process
An effective IT incident management process means ops teams can put out fires before they become infernos. You can refine efforts in three steps.
>Trending Terms
CSIRT
incident response plan
data breach
computer forensics
threat intelligence
vulnerability analysis
Writing for Business
Most major security breaches ____________ human error.
a. can be attributed to
b. are due to
Answer