Nov 29 2018 7:03PM GMT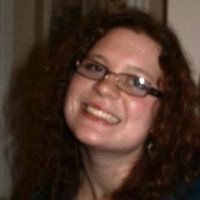 Profile: Kaitlin Herbert
Tags:
Immutable infrastructure is an approach to virtual resource management in which a component is built, tested and deployed once and discarded if it needs to be changed. Continued…
Quote of the Day
"For immutable infrastructure, the mental turn involves pairing infrastructure abstraction layers such as VMs and containers with time-tested software build automation concepts to realize the ideal of infrastructure as code." – Kurt Marko
Learning Center
Is read-only mode a viable approach to container hardening?
IT security is paramount for enterprises, and containers bring up interesting security concerns because they share a common OS. What methods are available for container hardening?
Identify mutable and immutable infrastructures in action
There can be a wealth of benefits to both mutable and immutable infrastructure models, which means there's a wide range of scenarios in which one is preferable to the other. Take this quiz to find out which IT approach matches up to which model.
Immutable infrastructure takes build automation to the systems level
Build automation is nothing new in the software space, but combine it with DevOps and cloud abstraction, and you've got immutable infrastructure.
Serverless infrastructure calls for updated IT ops expertise
Enterprises will need IT ops pros with systems engineering expertise to bring serverless infrastructure for complex apps to maturity.
Come to grips with immutable infrastructure in production
As immutable infrastructure becomes a goal for app development, IT teams must embrace it. Get a grasp on key steps and missteps in this app operations method.
Trending Terms
golden image
configuration drift
patch management
cloud orchestrator
IT automation
app containerization
composable infrastructure
Quiz Yourself
In information technology, an ___________ specifies the overall structure, logical components, and the logical interrelationships of an information system.
a. architecture
b. infrastructure
Answer