Oct 17 2017 4:19PM GMT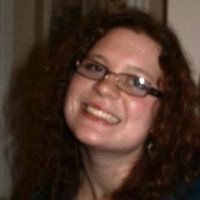 Profile: Kaitlin Herbert
Tags:
A hybrid WAN is a wide area network that sends traffic over two or more connection types. Continued…
Quote of the Day
"Many large organizations are moving away from exclusive hybrid WAN vs. SD-WAN choices and are deploying SD-WAN as part of their hybrid WAN options." – Lee Doyle
Learning Center
Is it hybrid WAN vs. SD-WAN, or does SD-WAN help implement hybrid WAN?
It's not a matter of hybrid WAN vs. SD-WAN. The two technologies can be used together to make deployment and operation easier.
SD-WAN-only devices disappearing as market matures
SD-WAN vendors are responding to customer demand with multifunction networking appliances. As a result, SD-WAN is vanishing as a stand-alone product in the branch office.
Is a hybrid WAN architecture right for you?
Hybrid WANs are growing in popularity. But what are the questions you should ask before deploying a hybrid WAN architecture?
What do I need to do to create successful hybrid WANs?
As the market for hybrid network services booms, the challenge of creating successful hybrid WANs grows.
SD-WAN makes secure networks possible in hybrid WANs
Software-defined WAN (SD-WAN) is helping enterprises maintain secure networks while embracing hybrid WAN architectures at the branch.
Trending Terms
MLPS
SD-WAN
Secure Sockets Layer
leased line
security token
virtual private LAN service
Quiz Yourself
This authentication credential uses biometric data.
a. What is a possession factor?
b. What is an inherence factor?
Answer