Jan 14 2019 4:34PM GMT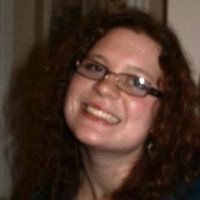 Profile: Kaitlin Herbert
Tags:
Hybrid cloud is a cloud computing environment that uses a mix of on-premises, private cloud and third-party, public cloud services with orchestration between the two platforms. Continue reading…
Quote of the Day
"Implement a hybrid cloud piece by piece: Start with a limited deployment, address specific workload goals by adding capabilities and then build it out as each success demonstrates value." – Nick Moore
Learning Center
Hybrid cloud trends offer lessons for potential adopters
Hybrid cloud trends are garnering more attention, and IT administrators who want to adopt the technology should use these tips to prepare for hybrid cloud deployment and migration. A need for workload flexibility drives most hybrid cloud use cases, but admins must carefully plan their approach.
Hybrid cloud vs. multi-cloud storage: Choose wisely
In the hybrid cloud vs. multi-cloud storage debate, both methods come with their own benefits. In this tip, we offered some assistance in making the right choice for your organization.
Hybrid cloud technologies become table stakes in IaaS market
AWS, Azure and Google had their sights set on hybrid cloud technologies in 2018. And with a shift in focus to on-premises appliances, such as AWS Outpost, as well as software, like Google Cloud Services Platform, experts expect more hybrid moves in 2019.
What's the difference between multi-cloud vs. hybrid cloud strategies?
What's the difference between multi-cloud vs. hybrid cloud deployments? The distinction between the two strategies largely hinges on cloud management tools and concepts.
Cloud predictions for 2019 hone in on containers, IT skills
In 2018, technologies such as AI and machine learning dominated the cloud market. But what should we expect in 2019? Our contributors share their cloud predictions around serverless, IT skills and more.
Trending Terms
private cloud
public cloud
infrastructure as a service
cloud bursting
hybrid cloud storage
hyper-hybrid cloud
Quiz Yourself
In a hybrid cloud, sensitive data and computing resources may be maintained in two _________ environments.
A. separate
B. seperate
Answer