Jun 9 2017 2:38PM GMT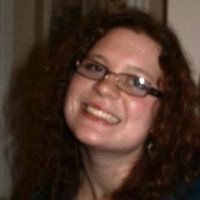 Profile: Kaitlin Herbert
Tags:
Human resources analytics, also called talent analytics, is the application of sophisticated data mining and business analytics (BA) techniques to human resources (HR) data. Continued…
Quote of the Day
"Analytics can be very successful in recruiting and hiring talented individuals, motivating and rewarding employees, and developing and retaining the best." – Emilio J. Castilla
Learning Center
HR data analytics can lay the groundwork for workforce improvements
Executives can become more strategic and more successful at managing employees by using HR data analytics to make decisions about the workforce.
Companies are seeing a seismic shift in use of people analytics in HR
A report by Deloitte finds that people analytics in HR is going mainstream and being used by executives across a company.
HR data analytics is exploding in use and sparking change in business
Companies are finding that HR data analytics can help solve business problems, such as retaining top performers and predicting compliance violations.
Forrester stresses link between analytics in HR and business results
Analytics in HR is aimed at helping leaders understand workforce requirements and ensure that decisions on talent management are based on data.
Talent analytics plays a key role in motivating top performers
Learn how particular metrics available in talent analytics can help attract, retain and develop top-performing employees.
Trending Terms
data mining
business analytics
human capital management
HRIS
employee engagement
Writing for Business
The message from human resources asked if she could come for an interview __________ next week.
a. someday
b. some day
Answer