Dec 21 2017 6:18PM GMT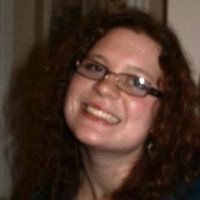 Profile: Kaitlin Herbert
Tags:
A huddle room is a small and private meeting area that typically seats 3-6 people and is equipped with teleconferencing or other collaboration technologies. Continued…
Quote of the Day
"As companies shift to open-office floor plans, the need for huddle rooms increases so employees have a place to connect with colleagues and customers across the globe." – David Maldow
Learning Center
Huddle room video conference costs don't need to break the bank
Video conference costs range from free to thousands of dollars. When deploying video in huddle rooms, strike a balance between quality and affordability.
How do huddle rooms fit in video conferencing strategies
Huddle rooms are becoming an important piece in video conferencing strategies. But you can't just equip a room with a simple camera and speakerphone.
Growing demand for video conferencing in huddle rooms
Vendors are rushing to meet the demand for low-cost video conferencing in huddle rooms. The small meeting places are growing in popularity among businesses.
New Lifesize video system focuses on huddle room market
Lifesize's new product is the latest addition to the huddle room market, an area that should see healthy growth in the coming years.
Broadview unites meeting room systems with desktop, mobile users
Broadview Networks launched a video service that connects meeting room systems and desktop and mobile users, while InFocus released 4K display wall processors.
Trending Terms
two-pizza rule
teleconference
video conference
presence technology
virtual meeting room
unified communications
Writing for Business
In _______ to your meeting request, could we hold off until the first of the year?
a. regard
b. regards
Answer