Mar 20 2017 8:17PM GMT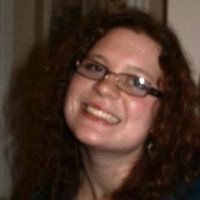 Profile: Kaitlin Herbert
Tags:
Holistic security is an approach that seeks to integrate all the elements designed to safeguard an organization, considering them as a complex and interconnected system. The ultimate purpose of holistic security is continuous protection across all attack surfaces: the totality of all physical, software, network and human exposure. Continued…
Quote of the Day
"There are far too many technologies built to different standards and specifications by multiple vendors, making it impractical for one company to provide a holistic security solution alone." – Sanjay Khatri
Learning Center
Holistic security for database-centric applications
In this exclusive video presentation, Nemertes Research Senior Vice President and Founding Partner Andreas Antonopoulos provides an executive overview of the security issues of securing database-centric applications and the key tactics essential to success.
What do we need to make IoT security a reality?
Security models for PCs and smartphones are not applicable to the Internet of Things, according to IoT security researcher Angela Orebaugh.
Holistic fraud reduction through customer security management
A holistic approach to fraud reduction by focusing on customer behavior across multiple channels would help banks fight fraud. Fraud reduction requires a holistic approach lacking in today's fraud detection technology.
Prevent enterprise IoT security challenges with preparation
Knowing the risks of the Internet of Things and taking the proper precautions are critical to preventing enterprise IoT security challenges down the line.
IoT World reveals the Wild West of IoT standards
While many industry insiders are advocating interoperability among Internet of Things standards, the market is still fragmented and vertical-specific.
Trending Terms
attack surface
systems thinking
IoT security
vulnerability
SIEM
risk intelligence
Writing for Business
It only takes one user ________ security policies to give an attacker access to network data.
A. flouting
B. flaunting
Answer