Mar 17 2017 6:50PM GMT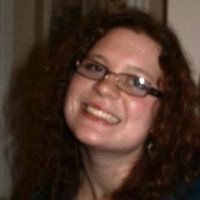 Profile: Kaitlin Herbert
Tags:
The Hawthorne effect is a psychological phenomenon that produces an improvement in human behavior or performance as a result of increased attention from superiors, clients or colleagues. Continued…
Quote of the Day
"Just remember that you need to find a balance between ethics, best practices in monitoring and keeping your employees happy and productive." – Gary Miliefsky
Learning Center
Best practices for employer monitoring of social media
Employer monitoring of social media should be covered in a social media policy for employees, explains IT security expert Joe Granneman in this security advice column.
IoT at work: How IoT empowers employee productivity
Deploying IoT in the workplace can improve employee productivity and employee satisfaction — a win for both management and the company as a whole.
Firms can monitor employees' online chats, EU court rules
Human rights court says it is not unreasonable for employers to want to verify that staff are completing their professional tasks during working hours.
Employee monitoring: Is Big Brother a bad idea?
Employee monitoring can help protect intellectual property and keep an eye on employee activities, if it's done properly. In this interview, expert Kevin Beaver of Principle Logic LLC talks about the dos and don'ts of employee monitoring.
Spyware vs. spyware: Employer and employee monitoring
What rights and responsibilities do employers and employees have when monitoring others' use of company systems?
Trending Terms
social networking
employee productivity
human resource management
goldbricking
ROWE
employee monitoring
Writing for Business
Business activity monitoring provides an immediate real-time monitoring and _________ capability.
A. decisioning
B. decision-making
Answer