Jan 22 2019 7:49PM GMT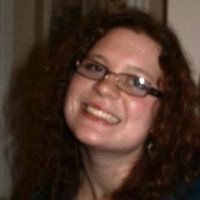 Profile: Kaitlin Herbert
Tags:
Have I Been Pwned (HIBP) is a website that allows users to search and find out if an email address's password has been compromised by data breaches.
Quote of the Day
"Using Have I Been Pwned? as a tool to increase your situational awareness on the status of current major breaches is an added way to keep yourself and your organization safe." – Matt Pascucci
Learning Center
Collection #1 breach data includes 773 million unique emails
A new trove of 773 million unique emails — known as the Collection #1 breach data — gathered from various data breaches were added to Have I Been Pwned, but there are questions about the freshness of the data.
Have I Been Pwned integration comes to Firefox and 1Password
Both Firefox and 1Password announced new Have I Been Pwned integration to help users discover if email addresses have been compromised in known data breaches without disclosing personal information.
Firefox Monitor offers breach alerts on visited websites
Mozilla has begun rolling out a new feature of Firefox Monitor, which will provide breach alerts when a user visits a recently compromised website, based on data provided by Have I Been Pwned.
Risk & Repeat: Who's to blame for bad passwords?
This Risk & Repeat podcast examines a recent Twitter debate between Duo Security's Wendy Nather and Troy Hunt, owner of Have I Been Pwned, over bad passwords. Are users who create and reuse weak passwords mostly to blame or are the technical systems that allow the behavior the primary cause?
How should security teams handle the Onliner spambot leak?
Expert Matt Pascucci explains what actions enterprises should take after a list of 711 million user credentials was stolen by the Onliner spambot.
Trending Terms
data breach
hacker
data breach response plan
breach detection system
password entropy
Quiz Yourself
The credit union website uses two-factor authentication to protect _____ members.
a. their
b. its
Answer