Jan 31 2018 3:33PM GMT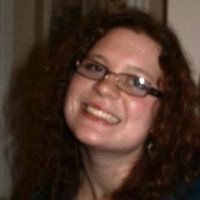 Profile: Kaitlin Herbert
Tags:
Hands-off infrastructure management is the remote, automated administration of server, storage and network resources. Continued…
Quote of the Day
"Automated infrastructure management took a step forward with the emergence of AIOps monitoring tools that use machine learning to proactively identify infrastructure problems." — Beth Pariseau
Learning Center
AIOps tools portend automated infrastructure management
Automated infrastructure management will soon become reality in DevOps shops as IT monitoring tools lay groundwork with new AIOps features.
Evaluate DCIM software and its impact on the data center
Discover the capabilities that an effective DCIM software system can bring to the data center and how buyers can evaluate these features.
When to consider converged infrastructure technologies
Converged infrastructure technologies can simplify a data center, but make sure you ask the right questions before deciding they are a proper fit.
Change management automation alters the face of network configuration
Manually configuring and managing network changes is a chore of the past, thanks to products that automate these tasks.
Brush up your cloud automation and orchestration skills
Cloud automation and orchestration are critical technologies that save IT shops time and money. Use these five tips to implement them correctly.
Trending Terms
infrastructure management
IT automation
robotic process automation
lights-out management
software robot
machine learning
remote hands
Writing for Business
The promise of automation is that people will need to work _____ hours.
a. fewer
b. less
Answer