Apr 28 2017 2:15PM GMT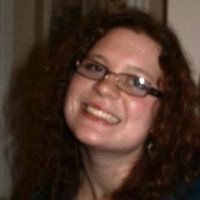 Profile: Kaitlin Herbert
Tags:
Group think (also spelled groupthink) is a phenomenon that occurs when group's need for consensus supersedes the judgment of individual group members. Continued…
Quote of the Day
"It's easy for collaboration to become groupthink in close-knit Agile teams, because the desire for fast consensus can be strong." – Gerie Owen
Learning Center
What's the latest DevOps challenge? A tendency toward groupthink
Here's a new DevOps challenge: groupthink. Some DevOps groups get along so well they are unable to see new ideas, according to expert Gerie Owen.
Agile teamwork: When collaboration becomes groupthink
Quality assurance consultant Gerie Owen discusses how Agile teamwork can lead to groupthink if not tempered by Container Difference Exchange.
Who is to blame for bad coding? Time to look in the mirror
Sometimes bad coding comes from bad decision-making, and worse. Expert Gerie Owen explains how to get out of the cycle of self-inflicted problems.
What is collaboration and why is it important to Agile methodologies?
We hear a lot about "collaboration" being an important part of Agile methodologies, but what exactly is the meaning of collaboration and how does it fit in with software development?
The need for IT innovation leads to aggressive collaboration
CIOs should bring the brains together from all parts of the business to achieve IT innovation.
Trending Terms
collaboration
decision management
DevOps
Agile project management
cognitive bias
Writing for Business
Treating testing as a ________ rather than something that should be done continuously throughout software development is a recipe for defective software.
A. phase
B. faze
Answer