Apr 6 2017 6:43PM GMT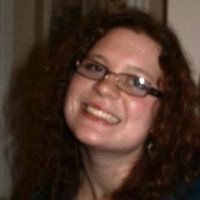 Profile: Kaitlin Herbert
Tags:
A graph database, also called a graph-oriented database, is a type of NoSQL database that uses graph theory to store, map and query relationships. Continued…
Quote of the Day
"The fraud investigation process remains complicated for companies, but graph databases' information management techniques can help collect and manage valuable evidentiary data." – David Loshin
Learning Center
Graph databases could prove invaluable to fraud investigation process
The fraud investigation process is complicated, but the data management techniques used by graph databases could help govern evidential information.
Graph technology the beating heart of new data management tools
Graph technology is now appearing in many data applications. At Informatica World, it underlay a host of systems, including a new metadata catalog.
Semantic graph database underpins healthcare data lake
Underpinning a data lake for healthcare providers is a semantic graph database that enables predictive analytics using data from multiple sources.
Graph data model cements tight relationships between data elements
Graph databases offer more flexibility and better usability than relational database management systems. Learn more about the benefits of a graph data model.
Why Facebook and the NSA love graph databases
Graph databases help us understand important relationships between data points rather than compartmentalizing them. See how IT teams are implementing this approach for businesses.
Trending Terms
NoSQL
graph theory
social graph
data mining
six degrees of separation
Writing for Business
Some people join social networking sites but don't ________ them often.
a. frequent
b. visit
Answer