Sep 18 2017 4:35PM GMT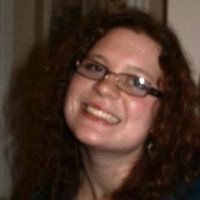 Profile: Kaitlin Herbert
Tags:
A graph database, also called a graph-oriented database, is a type of NoSQL database that uses graph theory to store, map and query relationships. Continued…
Quote of the Day
"Graph data modeling is an iterative process, and each attempt at devising a model and running some queries may trigger alterations in the ways that entities are linked and relationships are defined." – David Loshin
Learning Center
Graph data model cements tight relationships between data elements
Graph databases offer more flexibility and better usability than relational database management systems. Learn more about the benefits of a graph data model.
Graph database technology starts to come of age beyond social media
Graph databases, based on mathematics known for three centuries, are starting to yield value for businesses beyond Facebook and Twitter.
Graph technology the beating heart of new data management tools
Graph technology is now appearing in many data applications. At Informatica World, it underlay a host of systems, including a new metadata catalog.
Semantic graph database underpins healthcare data lake
Underpinning a data lake for healthcare providers is a semantic graph database that enables predictive analytics using data from multiple sources.
Graph databases: Joining the dots
We explore why the growth of graph databases could be pointing the database market in a new direction.
Trending Terms
NoSQL
graph theory
recommendation engine
key-value pair
social graph
Graph Search
Quiz Yourself
What does NoSQL stand for?
a. No SQL
b. Not only SQL
Answer