Sep 20 2018 6:55PM GMT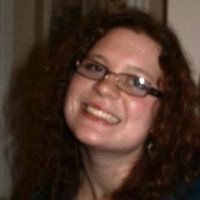 Profile: Kaitlin Herbert
Tags:
Google Duplex is an artificial intelligence (AI) chat agent that can carry out specific verbal tasks, such as making a reservation or appointment, over the phone. Continued…
Quote of the Day
"By relegating synthesized digital-assistant voices to history's dustbin, Duplex has leapt over that uncanny valley clear to the other side." – James Kobielus
Learning Center
Bot security through AI openness
As the use of AI systems increases and worries about AI and bot security mount, some organizations are looking to boost AI openness to handle potential security problems.
Vendors race to adopt Google Contact Center AI
Leading contact center vendors, including Cisco and Genesys, were quick to adopt the Google Contact Center AI platform, which was released this week.
Addressing the ethical issues of AI is key to effective use
Ethical issues of AI loom large as enterprises roll out new technologies that have the potential to trick people into thinking they're human and to function with greater autonomy.
Predictions on a silver platter: How AI Is creating more effective human interactions
Artificial intelligence can help service providers anticipate what customers need and want before the customer even knows. Sisense's Guy Levy-Yurista examines how AI will offer high-value service.
Threats of AI include malicious use against enterprises
Businesses need to be aware of the potential threats of AI as the technology becomes more prevalent and the bar for effective use drops, enabling anyone with malicious intent to orchestrate sophisticated attacks.
Trending Terms
natural language understanding
natural language generation
recurrent neural networks
TensorFlow
uncanny valley
Google Assistant
Quiz Yourself
Although some parts of the consumer industry are adept at using artificial intelligence apps practically and profitably, most businesses are slow to ________ and implement AI.
A. except
B. accept
Answer