Apr 26 2018 11:07PM GMT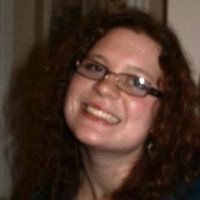 Profile: Kaitlin Herbert
Tags:
Google Chromium is an open source project that was initiated to make source code for the Chrome OS and the Chrome browser available to developers. Continued…
Quote of the Day
"Google draws its source code for Chrome from the Chromium project once it is happy with the stability and functionalities of features in production." – Adrian Bridgwater
Learning Center
The Symantec-Google feud can't be swept under the rug
The Symantec-Google feud regarding the antivirus vendor's web certificate practices appears to be over. But that doesn't mean it should be minimized or ignored.
Hijacked Chrome extensions infect millions of users
Eight hijacked Chrome extensions were used to infect more than four million users. Plus, Cloudflare ignites debate over freedom of speech, and more.
Google open sources Chromium browser bug tracker
Google has moved Monorail — the bug tracker used by the Chromium open source browser — to a newly open sourced status.
Google Chrome OS vs. Chromium OS: Understanding the difference
Google Chromebooks, the Chrome OS and Chromium OS all support HTML5 and new RDP clients. Learn the differences here.
Risk & Repeat: Google slams Symantec certificates
This Risk & Repeat podcast examines the dispute between Symantec and Google regarding claims of 30,000 mis-issued Symantec certificates over several years.
Trending Terms
open source
Chrome browser
Chrome Remote Desktop
source code
Chromebook
hotword
Your favorite Chrome extensions — can you help?
We want to know about your favorite Chrome extensions. What extensions do you find most useful for productivity, security, browsing, etc.?
Send the extensions you can't live without to
We'll be sharing what we learn!