Oct 19 2017 6:02PM GMT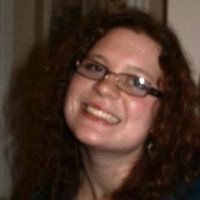 Profile: Kaitlin Herbert
Tags:
Going dark is military lingo for the sudden termination of communication. Continued…
Quote of the Day
"In an attempt to rebrand the debate around 'going dark,' Deputy Attorney General Rod Rosenstein urged tech companies to deploy what he called 'responsible encryption.'" – Peter Loshin
Learning Center
'Going dark': Weighing the public safety costs of end-to-end encryption
Encryption has become a prevalent tool for protecting data. But according to the intelligence community, it's also become key for terrorists and criminals to 'go dark.'
DOJ's 'responsible encryption' is the new 'going dark'
'Responsible encryption' will replace 'going dark' for DOJ. Plus, more banking breaches and vulnerabilities, and Accenture data was exposed in AWS S3 buckets.
Congress considers 'going dark' encryption legislation
Roundup: Congress weighs 'going dark' options for encryption legislation, as Sens. Dianne Feinstein and Richard Burr solicit comments on their draft bill.
Going dark: FBI continues effort to bypass encryption
The FBI's effort to bypass encryption has led security experts and tech companies, such as Apple, to fight back in the 'going-dark' debate.
Risk & Repeat: Strong encryption under fire again
This Risk & Repeat podcast examines new government criticism of strong encryption and what it means for the encryption debate.
Trending Terms
encryption
National Security Agency
strong cryptography
end-to-end encryption
deep Web
Quiz Yourself
The origin of this is usually dated from about 2000 BC, with the Egyptian practice of hieroglyphics.
a. What is cryptography?
b. What is a pyramid brokerage?
Answer