Mar 14 2018 6:48PM GMT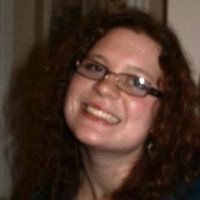 Profile: Kaitlin Herbert
Tags:
Global deduplication is a method of preventing redundant data when backing up data to multiple deduplication devices. Continued….
Quote of the Day
"Because global deduplication solutions are specifically designed to address the scalability shortcomings of more traditional deduplication solutions, global deduplication tends to be implemented primarily in large data centers." – Brien Posey
Learning Center
How does deduplication in cloud computing work and is it beneficial?
Implementing deduplication in cloud backup and storage can present challenges. A storage gateway may be the answer for your organization.
Complete guide to backup deduplication
Backup deduplication, which eliminates redundant data, has grown as a technology. Learn some of its most important aspects with this Essential Guide.
The copy data management market is starting to go mainstream
Products in the copy data management market gain traction as a way to protect production data and enable the use of data copies for DevOps and more.
Can you list some data compression technology pain points?
Data compression technology is a popular data reduction method, but only certain files and systems should undertake the process.
Object storage use cases coming to a data service near you
Expect to see more object storage use cases because of its ability to handle unstructured data sets via auto tagging, auto categorization and analytics.
Trending Terms
target deduplication
source deduplication
data deduplication ratio
load balancing
data deduplication hardware
compression
Writing for Business
If you don't _______ your data effectively, you risk losing it.
a. backup
b. back up
Answer