Oct 23 2018 4:56PM GMT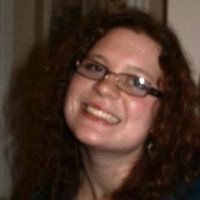 Profile: Kaitlin Herbert
Tags:
A gig economy is a free market system in which temporary positions are common and organizations contract with independent workers for short-term engagements. Continued…
Quote of the Day
"In addition to strong collaboration between technology teams and business units, the gig economy will factor heavily into the future of IT jobs." – Mary K. Pratt
Learning Center
Tips to build a successful digital customer service strategy
Learn how to create a successful digital customer service and support strategy with insights from Wendy's, Chamberlain Group and DoorDash on how they integrated Salesforce AI and added social media channels.
Embedded IT, global talent to define future of IT jobs
What's the future of IT jobs in the enterprise? Corporate IT departments aren't likely to disappear anytime soon, experts said, but much about them will change, including how people will work and where talent is sourced.
Top five markets disrupted by sharing economy apps
Sharing economy apps can thrive and disrupt incumbent industries. Explore the five top markets that could become the next frontier of digital disruption.
New tech trends in HR: Josh Bersin predicts employee experience 'war'
Noted HR analyst Josh Bersin, formerly of Bersin by Deloitte, outlined new tech trends in HR at the 2018 HR Technology Conference, which runs from Sept. 11 to 14. Bersin spoke on AI and employee experience and predicted a 'war' for which system employees use first.
Eight human capital management functions every HR department needs
Learn the eight must-have human capital management functions that every successful HR department needs in the age of contingent labor, employee engagement, people analytics and AI.
Trending Terms
millennial generation
job hopper
work-life balance
sharing economy
gift economy
barter economy
Quiz Yourself
The CEO sighed and shook her head. "Your whole department only brought in three new accounts last month. I need you guys to be __________."
a. rainmakers
b. purple squirrels
Answer