Oct 31 2017 5:46PM GMT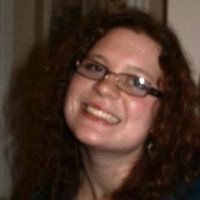 Profile: Kaitlin Herbert
Tags:
Ghost imaging, often called cloning, is a software-driven data backup process that copies the contents of a computer hard disk in a single compressed file or set of files, referred to as an image. Continued…
Quote of the Day
"There are two general methods that work well in ghost image creation. One option is to use the Sysprep utility included with Windows. Another option is to use a third-party product such as Acronis True Image." – Brien Posey
Learning Center
What are ghost imaging software benefits and drawbacks?
Ghost imaging software enables organizations to build a library of images and quickly bring up a new unit, but the technology has its downsides.
What are some ghost image creation issues?
Ghost image creation can be a quick and efficient method of data backup, but what qualifies as ghost imaging and how it is done may not be clear-cut.
Using imaging tools to restore domain controllers, avoid problems
Tools like Symantec Ghost can capture domain controller images. But rolling back to an AD state and restoring domain controllers is a complex process. Here's how to avoid mishaps.
What is the difference between a storage snapshot and a clone?
Analyst Greg Schulz explains how a clone can be created from a storage snapshot, how each is implemented, and what types of environments they are best suited for.
Choosing the right data snapshot approach
Independent backup expert Brien Posey compares the various methods for creating a data snapshot in this Expert Answer.
Trending Terms
clone
image
SSD
high-performance computing
disaster recovery
disk cloning
Writing for Business
The point of disaster recovery is the same for both large enterprises and _________ need to stay in business.
a. SMBs: They
b. SMBs; they
Answer