Aug 21 2019 7:42PM GMT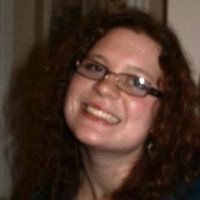 Profile: Kaitlin Herbert
Tags:
A generative adversarial network (GAN) is a machine learning (ML) model in which two neural networks compete with each other to become more accurate in their predictions. Continued…
Quote of the Day
"Since GANs are capable of analyzing and recognizing detailed data, these systems are a powerhouse for generating artificial content." – Ronald Schmelzer
Learning Center
3 GAN use cases that showcase their positive potential
GANs have notoriously been used to start a conversation around privacy, transparency and threats that AI can bring. Image generation GANs tap into the deepest fears of internet users: trickery. But GANs can also be a force for good, and blossoming GAN use cases show its true potential.
Generative adversarial networks could be most powerful algorithm in AI
Among all the different algorithms in AI, generative adversarial networks are 'the most interesting' development and could provide a path to more natural AI applications.
New uses for GAN technology focus on optimizing existing tech
If you're an internet user, you've likely seen GANs at work in the form of clipped-together videos of celebrities singing popular songs or delivering fake speeches. In more practical applications, GAN technology can safeguard robot learning and improve manufacturing processes.
Enterprises need to plan for deepfake technology
Deepfake technology can damage brands and compromise security. Combatting the threat won't be easy. This tutorial spells out the dangers and some steps enterprises can take now to protect themselves against deepfakes.
How machine learning-powered password guessing impacts security
Password guessing could be an even bigger threat to enterprises now that hackers can use machine learning to automate it. Here's what this means for security.
Trending Terms
adversarial machine learning
convolutional neural network
deconvolutional networks
backpropagation algorithm
deepfake
zero-sum game
co-opetition
Quiz Yourself
Some employees fear that computers will take over their jobs with the _______ of machine learning, but that is not the case.
A. raise
B. rise
Answer