Jun 22 2017 4:02PM GMT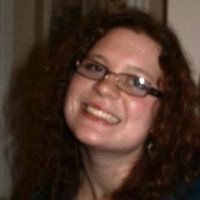 Profile: Kaitlin Herbert
Tags:
General Data Protection Regulation (GDPR) is a directive that will update and unify data privacy laws across in the European Union. Continued…
Quote of the Day
"The GDPR is set to affect many, and not just those in the EU. If your organization collects data online, you may soon have to make some tough choices." – Brien Posey
Learning Center
Being GDPR compliant is not just a concern for the EU
Discover why being GDPR compliant isn't restricted to the European Union, and how to prepare your organization for the regulation to go into effect.
How should companies prepare for EU GDPR compliance?
EU GDPR compliance failures will cost companies a lot of money. Here's how enterprises should prepare to meet all the requirements by May 2018.
GDPR: It's more than a regulation, it's an opportunity
Don't treat privacy compliance as drag n' drop. Take these steps to progress your IoT data privacy journey and get ready for your GDPR close-up.
New EU GDPR privacy regulation set to take effect in 2018
With EU GDPR approved and set to take effect in less than two years, firms face challenges, obstacles, especially with cloud compliance.
EU GDPR compliance puts focus on data tracking, encryption
EU GDPR compliance calls for respecting the data, tracking the data down and keeping it encrypted, according to experts.
Trending Terms
EU Data Protection Directive
data protection
privacy impact assessment
personally identifiable information
right to be forgotten
privacy compliance
Writing for Business
GDPR's requirement for 'privacy by design' demands new approaches to customer __________ giving customers complete control over their data.
A. relationships, including
B. relationships including
Answer