May 24 2018 7:18PM GMT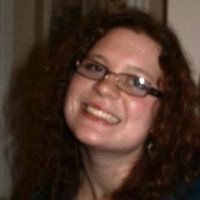 Profile: Kaitlin Herbert
Tags:
General Data Protection Regulation (GDPR) is legislation that will update and unify data privacy laws across the European Union. Continued…
Quote of the Day
"GDPR demands a global shift in thinking with respect to the collection and treatment of personal data. In simple terms, businesses don't get a free-for-all mandate to use personal data as they please when they get consent. Businesses don't own the personal data — the citizen does." – Luis Franco
Learning Center
GDPR deadline: Keep calm and GDPR on
With the GDPR deadline looming, companies may still be scrambling to do "something" about it, but with less than 30 days to go the best move for many may be to wait and watch, and perhaps just consider ways in which GDPR may not be as important as everyone is saying.
Test your knowledge of GDPR rights and AWS data protection
The EU's major data protection overhaul will dramatically alter how enterprises handle sensitive personal information. New GDPR rights turn over control of individual data to the consumer and limit what an organization can do with it.
How Salesforce teams will feel the impact of GDPR
The impact of GDPR for sales teams on Salesforce will call for trimming data processes down to the bone — and designing a process to 'forget' those who ask.
Six data risk management steps for GDPR compliance
A data governance framework must include data risk management. Learn the steps to achieve GDPR compliance and the components of data risk management, including data asset surveillance; data security; and protection, risk assessment and data classification.
GDPR call center compliance can be a sticky wicket
There are several questions you need to answer and answers you need to document when it comes to GDPR call center compliance, a process that can require the collaboration of business executives, call center managers and outside lawyers to establish and communicate data protection policies.
Trending Terms
EU Data Protection Directive Directive
data breach
express consent
data governance
right to be forgotten
Data Protection Bill 2017
Writing for Business
GDPR's requirement for 'privacy by design' demands new approaches to customer __________ giving customers complete control over their data.
A. relationships, including
B. relationships including
Answer