Apr 17 2017 8:18PM GMT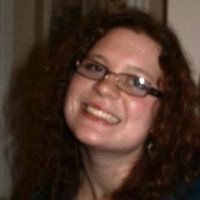 Profile: Kaitlin Herbert
Tags:
A gateway is a network node that connects two networks using different protocols together. Continued…
Quote of the Day
"Each organization has unique requirements, needs and environments, so, similarly, admins must tailor the product evaluation process for determining the best email security gateway to their own enterprise." – Karen Scarfone
Learning Center
Comparing the best email security gateways
Expert Karen Scarfone makes recommendations for selecting the best email security gateways for the needs of readers' organizations.
IoT gateways point way forward for manufacturers
Drawing on new software, reference designs and hardware such as IoT gateways, manufacturers now have more tools to help deploy the IoT faster and more efficiently.
Five criteria for selecting an email security gateway product
Expert Karen Scarfone explains how organizations can evaluate enterprise email security gateway products to determine which one is the best fit.
Using an IoT gateway to connect the "Things" to the cloud
An IoT gateway plays a critical role in connecting Internet of Things devices with the Internet, acting as a bridge between the two.
Your device is insecure. Use a gateway.
We must have a plan B for when security breaks down. Approaching IoT as an architecture in which devices are protected behind a gateway is a good start.
Trending Terms
proxy server
SD-WAN
cloud storage gateway
WAF
email security gateway
Writing for Business
This isn't a problem for most organizations today, but potential storage limits should ________ be considered when planning a new gateway deployment.
A. always
B. all ways
Answer