Apr 20 2018 6:44PM GMT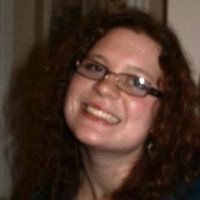 Profile: Kaitlin Herbert
Tags:
FlexPod is a reference architecture for server, storage and networking components that are pre-tested and validated to work together as an integrated infrastructure stack. Continued…
Quote of the Day
"FlexPod architectures can help an organization achieve a higher degree of reliability by using components that are certified to work with one another." – Brien Posey
Learning Center
Emergencies force Safelite to break glass, add NetApp FlexPod
An auto glass supplier best known for on-the-spot replacement of automobile windshields turned to a NetApp FlexPod and SolidFire implementation to consolidate and retire aging storage from several vendors. Safelite's implementation was the basis for NetApp SolidFire SF reference architecture.
Hyper-converged infrastructure solutions to set 2018 pace
Hyper-converged infrastructure solutions, along with flash storage and cloud-based technology, will see more customer investment in 2018.
FlexPod SF converges NetApp SolidFire onto Cisco hardware
FlexPod SF is the first FlexPod architecture to use all Cisco hardware; only the SolidFire Element OS comes from storage vendor NetApp.
All-flash HCI storage requires new management tools, techniques
Before you deploy all-flash HCI storage systems, understand the new management and analytics demands they'll bring to your team.
NetApp FlexPod eases integration within data centers
Voters said NetApp FlexPod's scalability and flexibility helps it stand out among other converged and hyper-converged competitors.
Trending Terms
hypervisor
NetApp SolidFire
converged infrastructure
all-flash array
hyper-convergence
solid-state storage
Writing for Business
_________ of the cost, we should seriously think about moving to a converged infrastructure.
A. Irregardless
B. Regardless
Answer