Apr 5 2017 7:58PM GMT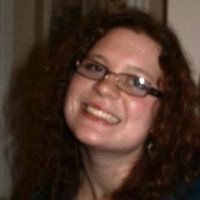 Profile: Kaitlin Herbert
Tags:
Firmware is programming that's written to the non-volatile memory of a hardware device. Continued…
Quote of the Day
"With firmware maintenance being considered an operations function rather than a security concern, the chance for exploited vulnerabilities persists." – Christos Dimitriadis
Learning Center
How did firmware create an Android backdoor in budget devices?
An Android backdoor in Ragentek firmware used in millions of budget devices could lead to man-in-the-middle attacks. Find out how the vulnerability works.
Fast pace of IoT firmware updates challenges developers
Frequent IoT firmware updates are a new reality for developers who must also now collaborate with mobile and back-end app developers.
How to remove malware on Android devices that reinstalls itself
Expert Nick Lewis explains how to permanently Android devices from the threat of malware that removes and reinstalls itself when a device powers on or off.
Most businesses vulnerable to cyber attacks through firmware, study shows
Company culture and overall attitude to security is a major contribution to vulnerability to cyber-attack through firmware, a study by Isaca has revealed.
Hardware security issues prove tough to find, harder to fix
Hardware security flaws are emerging left and right, yet mitigating the threat is proving to be quite the information security challenge.
Trending Terms
read-only memory
microcode
embedded firmware
zero-day vulnerability
Unified Extensible Firmware Interface
over-the-air update
Writing for Business
The latest version of the server has a hypervisor _________ is embedded within the core system firmware.
a. which
b. that
Answer