Feb 16 2018 6:56PM GMT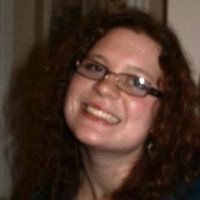 Profile: Kaitlin Herbert
Tags:
FIDO (Fast ID Online) is a set of technology-agnostic security specifications for strong authentication. Continued…
Quote of the Day
"FIDO brings substantial gains to users and businesses, which explains its rapid adoption where other initiatives have failed to displace the password." – Michael Cobb
Learning Center
FIDO authentication standard could signal the passing of passwords
Governments and industry are turning to the FIDO authentication standard for long-term solutions to the challenges of effective and secure authentication.
Advanced Protection Program: How has Google improved security?
The Google Advanced Protection Program enables individuals who are being targeted by malicious actors to add an additional layer of security to their accounts.
Password-free authentication: Figuring out FIDO
Will open FIDO standards for better interoperability of authentication technologies actually work? Here's an update on the specifications as the first products ship.
What the FIDO specification means for multi-factor authentication
Enterprises and security pros should stay up to speed on the FIDO specification as a new authentication standard for many reasons, including freedom from passwords and greater security.
How to deal with identity and access management systems
Learn how an identity and access management system can help secure the enterprise even in this age of complex technological advances.
Trending Terms
strong authentication
multifactor authentication
public key
PII
biometric authentication
one-time password
strong password
Writing for Business
The credit union website uses two-factor authentication to protect _____ members.
a. their
b. its
Answer