Mar 2 2018 10:13PM GMT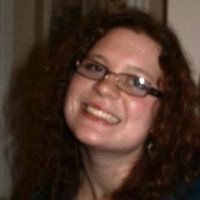 Profile: Kaitlin Herbert
Tags:
Federated identity management (FIM) is an arrangement that can be made among multiple enterprises to let subscribers use the same identification data to obtain access to the networks of all enterprises in the group. Continued…
Quote of the Day
"With identity federation, administrators don't have to contend with many of the issues that come with balancing multi-domain access." – Robert Sheldon
Learning Center
Explore the pros and cons of identity federation management
Identity federation management makes end users happy, but it can be complicated for IT teams. A thoughtful plan can ensure the transition is as smooth as possible.
How to deal with Identity and access management systems
Learn how an identity and access management system can help secure the enterprise even in this age of complex technological advances.
Identity and access management strategy: Time to modernize?
Security expert Michael Cobb outlines why the identity and access management strategy of many firms might be due for updating and explains how to get started.
'Federated' identity and access management tools
Get expert guidance on ways to employ Active Directory Federation Services and AD Connector as identity and access management tools in the cloud.
Set up an identity and access management system for public cloud
An identity and access management system is critical to any cloud security strategy. Know what your provider offers, and create user groups carefully.
Trending Terms
onboarding and offboarding
identity management
identity and access-management
Active Directory Federation Services
single sign-on
AWS Security Token Service
Writing for Business
The credit union website uses two-factor authentication to protect _____ members.
a. their
b. its
Answer