Mar 13 2018 8:37PM GMT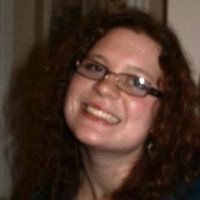 Profile: Kaitlin Herbert
Tags:
Fault management is the component of network management concerned with detecting, isolating and resolving problems. Continued…
Quote of the Day
"Operations teams must provide resilient, fault-tolerant systems — including mainframes — that can handle whatever the application code dishes out." – Robert Crawford
Learning Center
Network fault management in today's complex data centers
Network fault management takes new forms as new technologies and designs change the face of today's modern networks. Here's what you need to know to identify and troubleshoot faults in network designs and technologies.
Checklist to upgrade your network's performance
When it's time to upgrade your network performance, your checklist should include more than improved security and greater throughput.
Networking management: Are you equipped to face the future?
A data center network manager needs to be alert and ready for new challenges. This guide outlines what's coming and how to keep data center operations flowing.
Enterprise network monitoring tools address companies of all sizes
The leading enterprise network monitoring tools are designed to monitor the performance and availability of devices on networks of all sizes.
Network management platforms address big enterprises, ISPs
Network management platforms monitor the availability and performance of applications and infrastructure for big enterprise and service-provider networks.
Trending Terms
FCAPS
uptime and downtime
network management system
fault tolerant
catastrophic failure
single point of failure
Writing for Business
The project impact analysis found that _______ RAID implementation increased the mean time between failures, there was greater fault tolerance.
a. because
b. since
Answer