Sep 20 2017 4:45PM GMT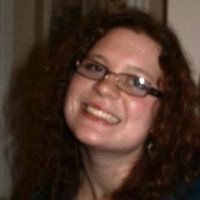 Profile: Kaitlin Herbert
Tags:
The Fair Credit Reporting Act (FCRA) is United States federal legislation that promotes accuracy, fairness and privacy for data used by consumer reporting agencies. Continued…
Quote of the Day
"Most of the lawsuits [over the Equifax data breach] allege that Equifax violated the FCRA, which Equifax has pushed Congress to amend so that damages in class actions brought under the statute would be capped." – Amanda Bronstad
Learning Center
Equifax breach response deemed insufficient in multiple ways
Experts said the Equifax breach response has been lacking due to the company being unprepared for the attack and unable to be transparent enough in the aftermath.
Apache Struts vulnerability blamed for Equifax data breach
Equifax admitted the major data breach affecting 143 million U.S. citizens was caused by a critical Apache Struts vulnerability that was left unpatched.
FTC: Analyzing big data creates discrimination risk
Companies are reaping the benefits of dissecting consumer information, but the FTC is warning companies about the discrimination risks of analyzing big data.
Data-driven decision-making in the face of catastrophe
Data-driven decision-making meets Mother Nature. Plus: Equifax breach, Amazon's HQ2 and federal regs for driverless cars.
Risk & Repeat: Equifax data breach response called into question
This Risk & Repeat podcast episode discusses the Equifax data breach and why the company's response to the event has raised big questions.
Trending Terms
FTC
FACTA
identity theft
personally identifiable information
data breach
consumer privacy
Quiz Yourself
This a kind of malware that is designed to collect information and data on users and observe their activity without users' knowledge.
a. spyware
b. phishing
Answer