Mar 24 2017 8:34PM GMT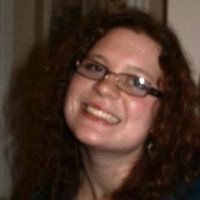 Profile: Kaitlin Herbert
Tags:
Facebook cloning is a scam in which the attacker copies the profile picture of an authorized user, creates a new account using that person's name and sends friend requests to people on the user's list. Continued…
Quote of the Day
"Facebook accounts contain personal information that can be used to commit fraud. Facebook is attractive to fraudsters because of the high level of trust in the site." – Warwick Ashford
Learning Center
How to reassess privacy settings in wake of Facebook cloaking issues
Facebook closed the security loophole of Facebook cloaking after researchers exposed the issue, but expert Nick Lewis discusses why users still need to control their social media security settings.
Social media attacks a growing concern for enterprises
Cybercriminals take advantage of social media users who overshare online. Learn how to protect yourself on social media sites from social media attacks.
Social networking best practices for preventing social network malware
Learn how social networking security best practices can help prevent data leaks and ward off social network malware to keep your enterprise safe.
Features fall short in Facebook enterprise social network Workplace
Facebook's enterprise social network, Workplace, trails major rivals in features necessary to win corporate deals.
Why you should stop posting these five things on Facebook
This blog post explains five things you need to stop posting on Facebook for both professional and personal reasons.
Trending Terms
Facebook scam
social networking
social engineering
identity theft
sock puppet
disinformation
Writing for Business
I was annoyed when my friend shared the Facebook post about the dangers of microwave ovens, but he didn't know any better. It was just a case of __________.
A. misinformation
B. disinformation
Answer