Dec 5 2017 5:38PM GMT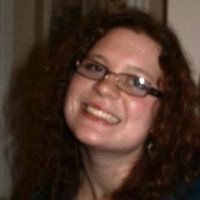 Profile: Kaitlin Herbert
Tags:
Extrusion prevention, also called exfiltration prevention, is the practice of stopping data leaks by filtering outbound network traffic and preventing unauthorized packets from moving outside the network. Continued…
Quote of the Day
"We need a strong federal law in place to hold companies truly accountable for failing to safeguard data or inform consumers when that information has been stolen by hackers." – Sen. Bill Nelson (D-FL)
Learning Center
Proposed data breach legislation could put executives in jail
Democratic senators introduced a new version of the Data Security and Breach Notification Act. Find out what's in the new data breach legislation.
Six criteria for buying data loss prevention products
Data loss prevention products can be a key asset for enterprises. Bill Hayes lays out the five steps to take in order to buy the right DLP tools for your organization.
Risk & Repeat: Uber data breach has implications for infosec
This Risk & Repeat podcast discusses the 2016 Uber data breach and the ensuing cover-up by company officials, and what it means for the infosec industry.
Data breach litigation: What enterprises should know
Data breach litigation can make a bad situation even worse for enterprises. Find out more about the public and private litigation they may face.
Ransomware protection helps mitigate data loss, but attacks are increasing
Ransomware protection needs to get more sophisticated, judging by a recent Druva survey that found more organizations are experiencing multiple attacks.
Trending Terms
packet filtering
data exfiltration
data loss prevention
intrusion detection
data protection
Writing for Business
Most major security breaches ________ human error.
a. can be attributed to
b. are due to
Answer