Sep 28 2017 9:29PM GMT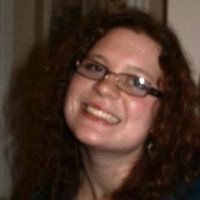 Profile: Kaitlin Herbert
Tags:
In database management, extract, transform, load (ETL) is a programming tool that consists of three separate functions. Continued…
Quote of the Day
"Over the years, ETL tools have evolved in several key areas, including development, operational processing and integration functionality." – Rick Sherman
Learning Center
Bank sees ETL processes evolve from IT to front-line users
ETL processes that resided in IT are morphing and migrating to business groups as data wrangling and self-service gain more use for analytics.
Data integration platforms take users beyond ETL software
Expert Rick Sherman examines how data integration platforms have evolved to meet the growing demands for data that's ready for business analysis.
Spark brings value to big data analytics and ETL processes
Spark is earning the interest of enterprise architects for unifying data stored across the enterprise as an open source approach for better ETL processes.
What are key features for choosing the best ETL tools for your needs?
There's a set of core functions that most ETL software vendors support — and that buyers should look for when evaluating and selecting the best ETL tools.
How to justify the purchase of a data integration tool
With big data everywhere, data integration is more vital than ever. Explore how a data integration tool can help address your enterprise's needs.
Trending Terms
fixed data
data warehouse
raw data
data mart
extract, load, transform
change data capture
Quiz Yourself
A data ______ is generally controlled by a single department of an organization, such as sales or finance.
a. warehouse
b. mart
Answer