Aug 23 2018 5:18PM GMT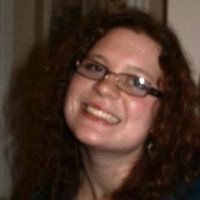 Profile: Kaitlin Herbert
Tags:
Exploratory testing is an approach to software assessment that integrates learning about the program that's being developed with plans for future testing. Continued…
Quote of the Day
"Exploratory testing takes application programmer roles into account, giving them the flexibility to test as they build." – Ryan Black
Learning Center
Learn the value of exploratory testing vs. scripted testing
In this episode of the Test and Release podcast, we dive into exploratory testing vs. scripted testing with Matt Heusser of Excelon Development. While each approach can be effective, these software testing methods can also supplement each other.
A QA team finds continuous testing benefits worth the effort
Find out which continuous testing benefits CloudBees utilizes internally to speed feedback and reduce defects in production. The process can benefit QA teams if they work effectively with the other parts of their organization.
An insider's guide to the AI and IoT testing process
The IoT testing process, including AI, is tricky, time-consuming and labor-intensive. QA testing company LogiGear shares lessons learned.
Why you should get on board with software testing trends
Not sure whether to dive into AI technologies or attend a DevOps conference? These software testing trends will improve near- and long-term skill sets.
Top continuous delivery benefits and how to get them
Continuous delivery benefits, such as small, fast releases and the ability to maneuver a quickly changing demand landscape, take the paradigm from a positive option to a business necessity.
Trending Terms
exploratory model
ad hoc testing
continuous software development
black box
end-to-end testing
model-based testing
Quiz Yourself
Treating testing as a ________ rather than something that should be done continuously throughout software development is a recipe for defective software.
A. phase
B. faze
Answer