Apr 17 2018 3:36PM GMT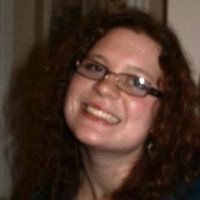 Profile: Kaitlin Herbert
Tags:
Explainable AI (XAI) is artificial intelligence that is programmed to describe its purpose, rationale and decision-making process in a way that can be understood by the average person. Continued…
Quote of the Day
"You don't make your company successful by buying a bucket of AI. It's not about waving an AI wand — there's no intrinsic value by itself. It's about picking the right thing to do with AI." – Carl Hillier
Learning Center
Intelligent information management is ready for AI, blockchain
With AIIM changing its name to reflect the modern tech landscape, intelligent information management professionals discussed emerging technologies and their effect on the industry.
Companies want explainable AI, vendors respond
The call is on for explainable AI: A big theme at the Strata Data Conference was the need for more transparency into AI and machine learning technologies.
Humans and AI tools go hand in hand in analytics applications
Organizations are pairing up humans and AI tools in analytics applications in an effort to ensure that the output of machine learning algorithms and other forms of artificial intelligence is accurate and relevant.
Developing AI apps free from bias crucial to avoid analytics errors
Developing AI around biased data or unrealistic models can lead to less effective applications — and possibly land enterprises in regulatory hot water.
Artificial brains are no-brainers for business, but societal challenges inevitable
The benefits of artificial intelligence to businesses are already being reaped by early adopters.
Trending Terms
unsupervised learning
machine learning
deep learning
GDPR
synthetic intelligence
supervised learning
algorithmic accountability
Writing for Business
Some employees fear that computers will take over their jobs with the _______ of machine learning, but that is not the case.
A. raise
B. rise
Answer