Apr 30 2018 2:52PM GMT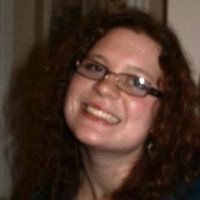 Profile: Kaitlin Herbert
Tags:
An evil maid attack is a security exploit that physically targets an unattended computing device. Continued…
Quote of the Day
"There are some things you could do to protect against evil maid attacks: use a strong password, set a password on the bios to prevent changes to the bios, only boot the system off of the hard drive and have some sort of tamper-evident alert if someone changes the hardware." – Nick Lewis
Learning Center
Keycard vulnerability threatens millions of hotel rooms
A keycard vulnerability enabled researchers to create a master key to access every room in a targeted hotel, potentially putting millions of rooms at risk of a break-in.
Why security incident management is paramount for enterprises
The final component of achieving cybersecurity readiness is building a proper security incident management plan. Here's how to do it.
Evil maid attacks: How can they be stopped?
An evil maid attack can bypass full disk encryption and expose sensitive corporate data. Here's how to protect systems and data from evil maids.
How IoT security is different from physical and conventional IT security
There are a number of systematic differences that should make us view IoT security differently than physical security and even conventional IT security.
Data center physical security gets a tougher look
Data center physical security is increasingly a topic that is getting a closer look, with tough questions, from organizations seeking colocation space.
Trending Terms
industrial espionage
keylogger
full-disk encryption
physical security
insider threat
Writing for Business
An enterprise needs to have an overall plan to protect PII and secure _________ sensitive data.
A. their
B. its
Answer