Feb 27 2018 4:05PM GMT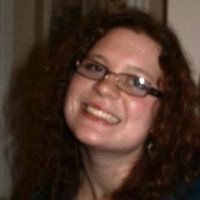 Profile: Kaitlin Herbert
Tags:
Event-driven computing is a computing model in which programs perform work in response to identifiable occurrences that have significance for system hardware or software. Continued…
Quote of the Day
"Users of event-driven computing services don't need to think about provisioning and managing servers or application scalability in familiar, traditional ways to cloud users." – Stephen J. Bigelow
Learning Center
How to evolve architecture with a reactive programming model
This article explains why and how the reactive programming model plays a key role in modernizing enterprise architecture.
IoT apps and event-driven computing reshape cloud services
Cloud providers have added new services to support IoT apps and event-driven computing. Explore the rise of these technologies and their impact on IT.
How application scalability works in event-driven vs. IaaS computing
Event-driven computing increases application scalability. Admins don't have to provision resources, as serverless computing only implements code it needs on demand.
Working with event-driven compute resources
Event-driven compute platforms let businesses forgo the traditional model of app planning and management and rely on cloud resources on demand.
Event-driven applications drive next wave of IaaS evolution
Event-driven applications and web services have started to redefine the IaaS model, as major providers race to offer these more advanced features.
Trending Terms
machine-to-machine
event-driven architecture
ECA rule
serverless computing
event-driven application
AWS Lambda
If This Then That
Writing for Business
Serverless computing can significantly bring down costs since you're not paying for servers 24/7, _________ of whether they are actively serving requests.
a. irregardless
b. regardless
Answer