Sep 4 2018 6:46PM GMT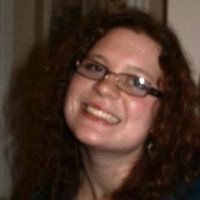 Profile: Kaitlin Herbert
Tags:
An EV SSL certificate (Extended Validation SSL certificate) is an enhanced computer networking protocol for securing connections between network application clients and servers over an insecure network, such as the internet. Continued…
Quote of the Day
"EV SSL certificates enhance credibility by showing discerning consumers that a prospective transaction is with a legitimate recipient and that the site is serious about protecting the data of its customers." – Michael Fowler
Learning Center
Running a private certificate authority: What are the risks?
Running a private certificate authority can be a challenge. Here's how your security team can handle the situation and meet baseline requirements.
How to address key SSL security issues and vulnerabilities
SSL security issues are growing, from vulnerabilities in outdated versions to questionable certificates. Find out how to address these problems.
23,000 Symantec certificates revoked following leak of private keys
DigiCert had more than 20,000 Symantec certificates revoked after reseller partner Trustico exposed the certificates' private keys.
How to buy digital certificates for your enterprise
If you're in the market to buy digital certificates, read this guide to learn what features are essential and how to evaluate the available options.
What risks do untrusted certificates pose to enterprises?
Untrusted certificates are still in use across major websites, even after Google and Mozilla announced plans to stop trusting them. Here's a look at some possible security risks of continuing to use these digital certificates.
Trending Terms
certificate authority
SSL certificate
e-commerce
HTTPS
digital certificate
TLS
PCI-DSS
Quiz Yourself
Ideally, digital certificates are ________ compatible with older browsers and operating systems, a concept known as ubiquity.
A. backwards
B. backward
Answer